Chili Turmrific Almonds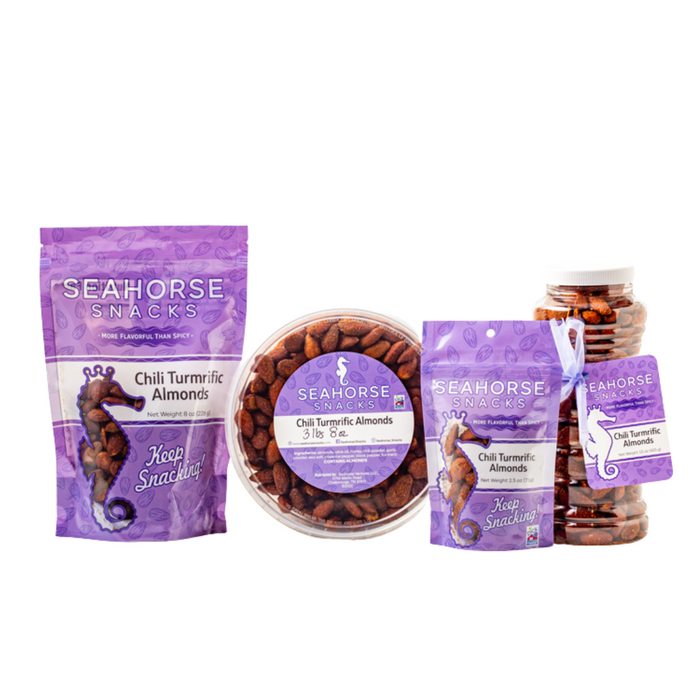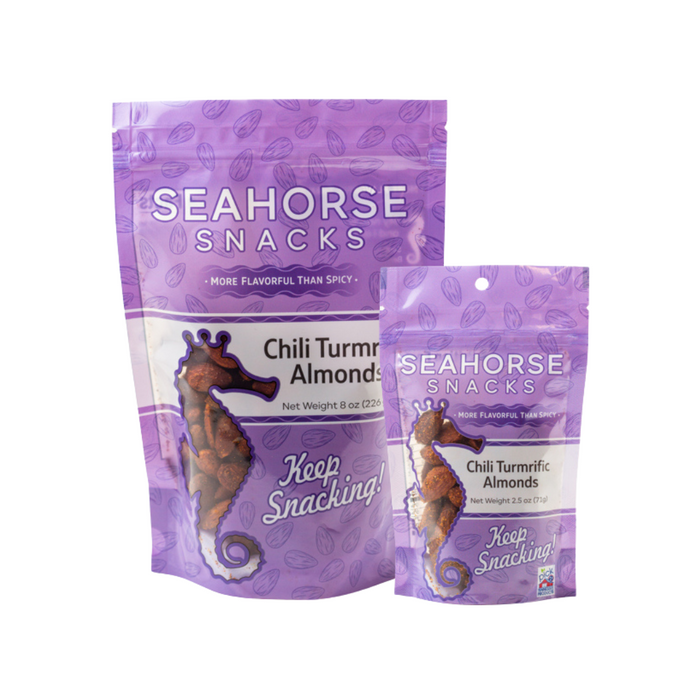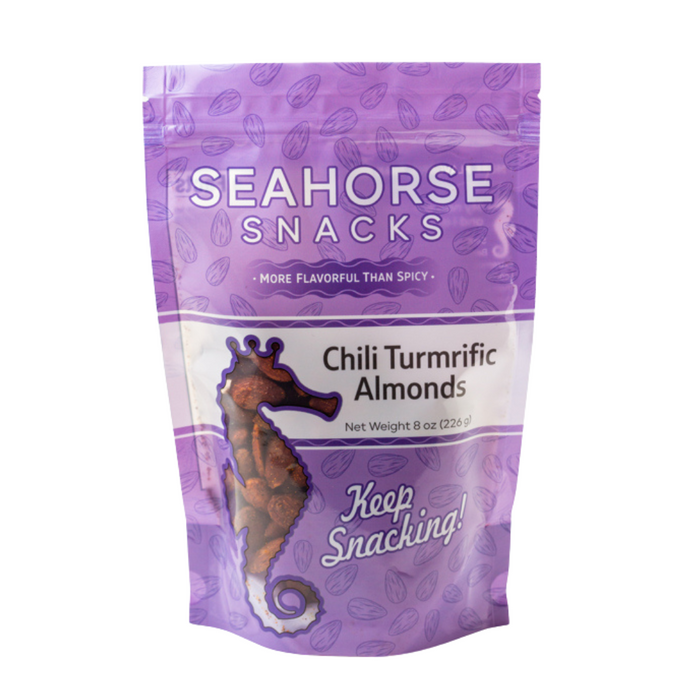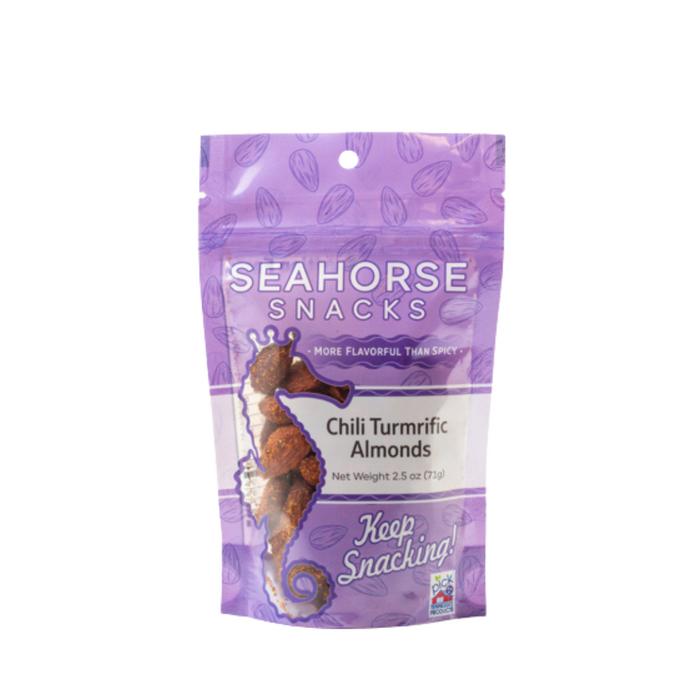 We all know almonds are good sources of protein, but let's be real: they get boring after a while. Well not these almonds!
Chili Turmrific Almonds pair turmeric with black pepper and olive oil, both which aid absorption, to help you maximize the benefits of the turmeric. 
Turmeric is known for its many health benefits including the potential to prevent heart disease, Alzheimer's and certain cancers as well as uses as an anti-inflammatory and antioxidant to alleviate symptoms of arthritis and other joint pain.
They taste delicious and are good for you!
1 ounce of Almonds have 8 grams of protein.
Ingredients: almonds, olive oil, honey, chili powder, garlic powder, sea salt, cayenne pepper, black pepper, turmeric