Chili Turmrific Pistachios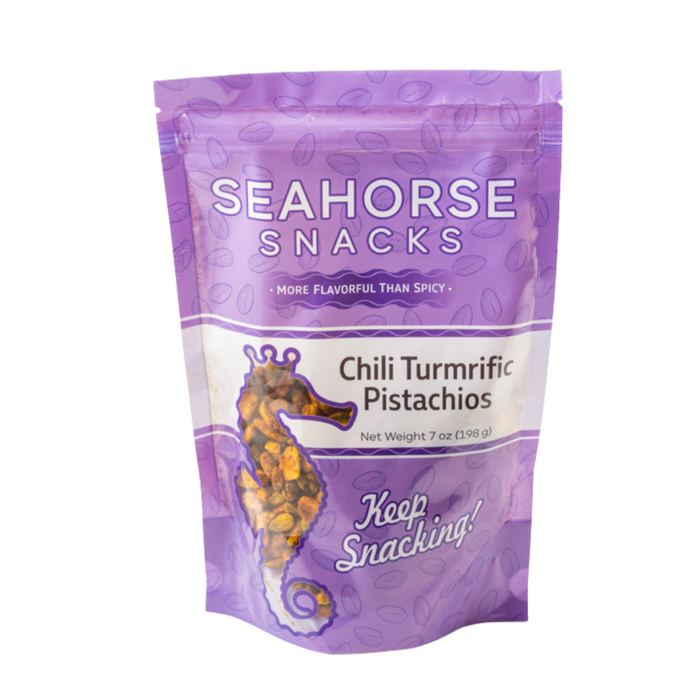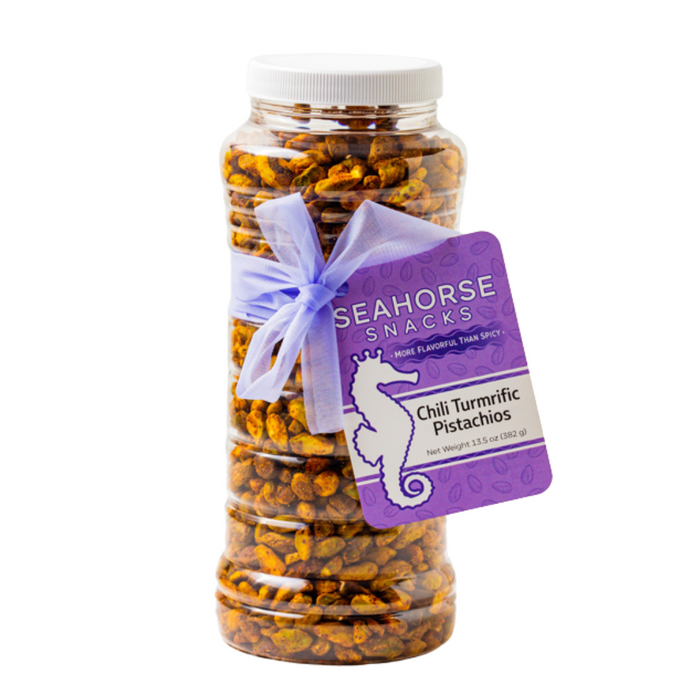 Pistachios are having a moment and we're here for it! These little nuts are packed with vitamin B6, which helps carry oxygen throughout your bloodstream to boost your immune and nervous systems.

Their monounsaturated and polyunsaturated fats also help support healthy levels of good cholesterol (HDL) and reduce the bad cholesterol (LDL) that could lead to heart disease.

As with all our products, these little pistachios are handmade and use only natural ingredients. The Chili Turmrific Pistachios are flavored with our signature turmeric blend and other spices to make them a healthy and delicious snack.
1 ounce of pistachios have 6 grams of protein.
And let's not forget: they taste amazing! 

Ingredients: pistachios, avocado oil, honey, chili powder, garlic powder, sea salt, cayenne pepper, black pepper, turmeric