Maple Chaitastic Pecans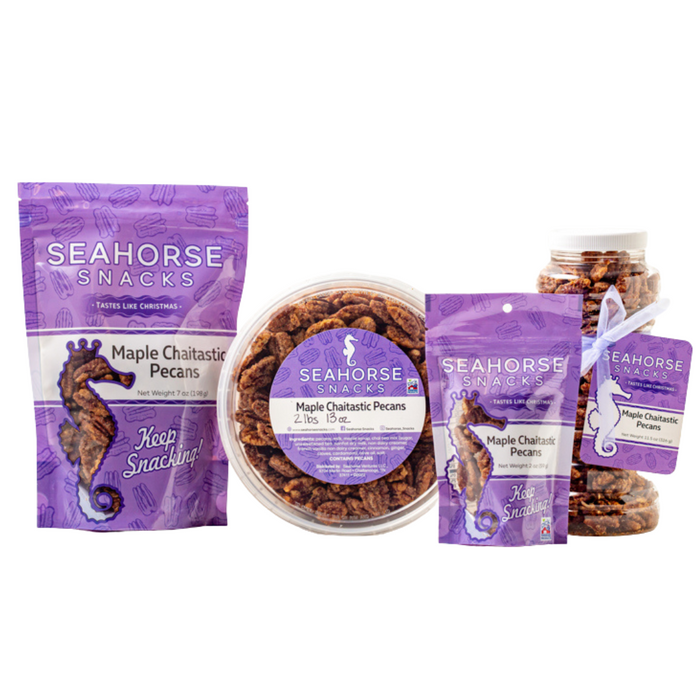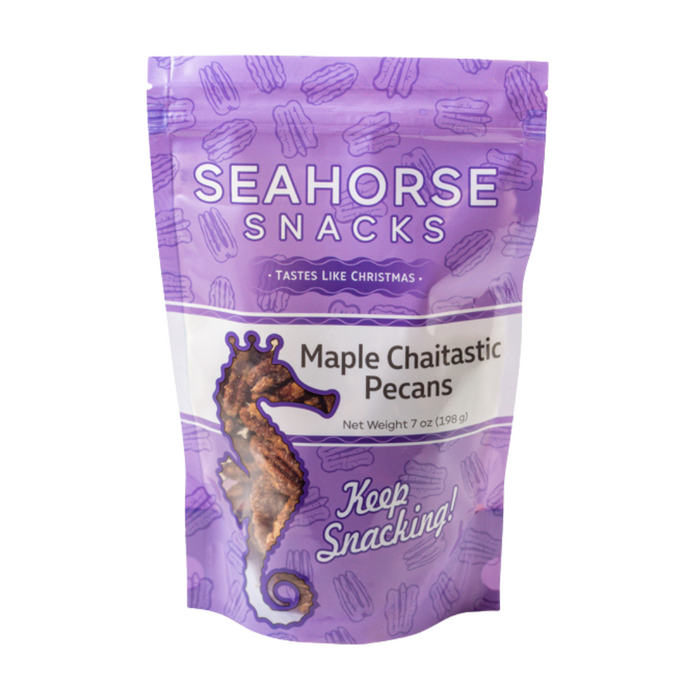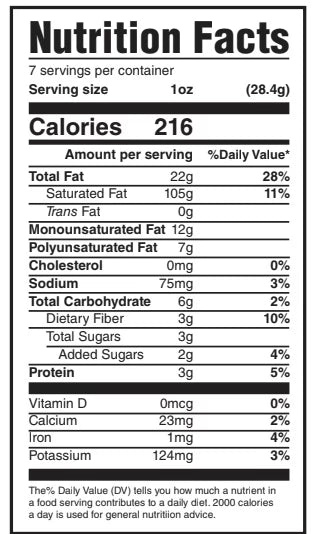 We have partnered with Chattanoogas favorite Chai blend, Cheiman Tea!
These whole pecans are paired with maple syrup and sprinkled with a Chai tea seasoning blend and then roasted to perfection.
Not only do these Maple Chaitastic Pecans make a delicious snack on their own, they can also be used to jazz up some of your favorite things: oatmeal, yogurt parfaits, ice cream, even for a little crunch on strawberry shortcake. You can also use them in recipes like banana or zucchini bread.
1 ounce of pecans have 2.6 grams of protein.
Ingredients: Pecans, maple syrup, olive, oil, chai tea mix (sugar, unsweetened tea, nonfat dry milk, non dairy creamer, french vanilla non dairy creamer, cinnamon, ginger, cloves, cardamom) salt.
Need some dessert inspiration? Try our recipe for Peach & Blueberry Cobbler featuring Maple Chaitastic Pecans, which you can find here.